8 of the Best Coffee shops to Visit in Amsterdam
---
Amsterdam has so much more to offer than just cannabis, but to really appreciate the city and all of its quirks, I feel it is important to experience one of its prime tourist attractions- the coffee shops!
The abundance of coffee shops in Amsterdam is largely down to how they perceive drug use in the Netherlands. The Dutch drug policy labels cannabis as a 'soft drug' which means it is legal for personal use but illegal to sell. The selling of cannabis is tolerated though, providing it's contained within coffee shops.
Whilst there are other destinations with similar perspectives on soft drugs, Amsterdam is one of the most renowned cities for doing it. This tolerance towards cannabis brings stoners and non-stoners alike to the Netherlands in search of a unique experience, and last month I was among them!
Click here to see all 8 coffee shops on Google Maps!
When I was in Amsterdam, I joined two free walking tours, both of them were fun but also very informative. One of the tour guides was a humorous and well-traveled actor. His decision to guide walking tours arose from his passion for his favorite city- Amsterdam, and it showed! He was kind enough to give the group a list of his 8 favorite coffee shops to visit in Amsterdam. In good spirit, I am sharing these with you.
---
1. Dampkring (Handboogstraat 29)
Dampkring is cozy and atmospheric. Some scenes from Ocean's 12 were also filmed there! If you do pay this shop a visit, make sure to look out for Bowie the shop cat who is stoned 24/7 (not sure how I feel about that).
Open Mon-Fri, 10:00- 22:00, closed on holidays.
Prices range from €5.50-€22.
dampkring-coffeeshop-amsterdam.nl
2. Grey Area (Oude Leliestraat 2)
Grey area is known for having the best cannabis in town! If you are feeling brave, ask the chief if you can use the Volcano Vaporizer- it's free!
Open Mon- Fri, 12:00- 20:00.
Prices range from €11-€34 but again closed on holidays.
3. The Bulldog (Oudezijds Voorburgwal90)
Positioned next to The Old Church, Bulldog is the oldest coffee shop in Amsterdam. It was officially founded in December 1975 and is proud to share its history with visitors. This coffee shop provides info on the many places used to hide cannabis during the 80's.
Open Mon-Fri, 08:00 – 01:00.
Prices range from €6- €12.
4. Boerenjonges (Utrechtestraat 21)
Amsterdam Genetics sells high-grade cannabis at great prices. Native Netherlanders visit Borenjonges from all over to get their cannabis. You can't smoke inside the shop (it's literally a shop), but the shopkeepers are helpful and very knowledgeable on the different strains of weed that they sell. This seems to be the shop to visit if you are looking to buy weed to go.
Open Mon-Fri, 9:00 – 1:00.
Prices range from €4- €14.
5. Tweede Kamer Coffeeshop (Heisteeg 6)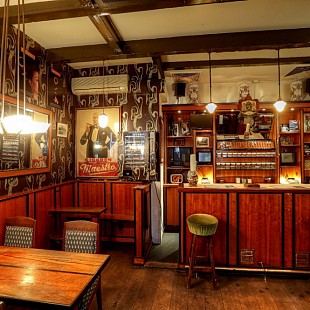 The Tweede Kamer is a typical Dutch-style coffee shop and an absolute hidden gem. Hardly any tourists have heard of this small cafe, which bodes well for those who do (it's only small). The service is excellent and the atmosphere is pleasant. This is perfect if you are looking for a traditional style coffeeshop.
Open Monday- Friday, 10:00-1:00.
Prices range from €6- €16
tweedekamer.shop
6. Bagheera (Kloveniersburgwale 60)
Another undiscovered coffee shop, Bagheera is one of the only coffee shops where you can smoke outside. The views overlook the beautiful canal, which is particularly lovely during the evening. A good choice for spending time outdoors on a hot day.
Open Mon-Fri, 9:00 til 1:00.
Prices range from €7- €18.
facebook.com/CoffeeshopBagheera
7. Barney's (Haarlemmerstraat 102)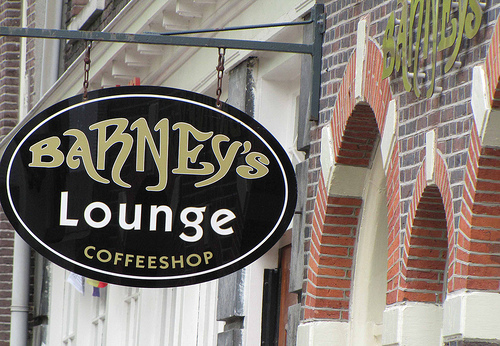 Barney's is a distinguished winner of the Cannabis Cup 'High Times Cup' award. Enough said.
Open Mon- Fri from 7:00- 1:00.
Prices range from €15- €26.
8. Funky Monkey (Marnixstraat 333)
Cannabis at the Funk Monkey is great value for money. This coffee shop is a bit further away from the centre compared to the others, however, it is a good option if you're travelling on a budget.
Open Mon- Fri, 7:00-1:00.
Prices range from €6- €13.
facebook.com/Amsterdam.Coffeeshop.Funky.Munkey

---
See all 8 coffee shops on the map below!
Planning on visiting any of these coffee shops? How many can you visit in one day?  Let me know in the comments.
Go to A tour guide's guide to getting high in Amsterdam for insightful tips on smoking in Amsterdam.